Webinar Archive: Commercial Vessel Traffic
Commercial Vessel Traffic – Wednesday, September 18, 2019 – Michelle Sanders & Tabitha Takeda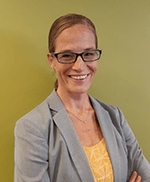 Michelle Sanders, Director, Environmental Policy, Transport Canada
Michelle Sanders is the Director of Clean Water Policy within the Environmental Policy group of Transport Canada. She is responsible for the analysis, development and implementation of policies and measures relating to the interaction between vessels and marine mammals, including underwater noise and vessel strikes. She has held various positions within the Canadian government focusing on matters of environmental law and policy, including species at risk, oil spill response, environmental enforcement, and environmental assessments. Prior to joining the public service, she worked with a non-government organization in the US on environmental and energy policy, and in the field of law. Michelle is the founding editor-in-chief and an Advisory Board member of the McGill International Journal of Sustainable Development Law and Policy and holds a Master's in Law in Global Sustainability and Environmental from the University of Ottawa.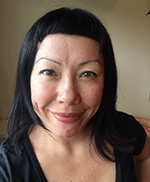 Tabitha Takeda, Chief, Marine RD&D, Innovation Centre, Transport Canada
Tabitha is an environmental engineer with a Master's Degree in mechanical engineering. She has spent the past 17 years working in advanced technology R&D for the federal government at various departments first in the power generation sector, then the on-road sector and currently in the marine sector. She is the Chief of Marine RD&D for the Innovation Centre, a technical research hub within Transport Canada. The Marine RD&D program focuses on reducing air emissions from the marine sector and the mitigation of underwater radiated noise and marine mammal strikes in order to preserve and protect marine mammals habitat.
Watch the recording of the DOSITS Webinar: Commercial Vessel Traffic