About DOSITS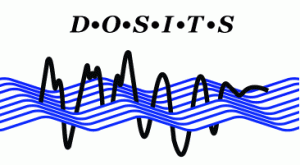 The Discovery of Sound in the Sea website will introduce you to the science and uses of Sound in the Sea. There are several major sections on the site such as The Science of Sound in the Sea, People and Sound in the Sea, and Animals and Sound in the Sea. You will find the site's Audio Gallery a fascinating place to visit where you can listen to underwater sounds created by marine animals, human activities, and natural phenomena such as lightning, earthquakes, and rain. Check out the Technology Gallery and discover a variety of equipment that uses sound to investigate the ocean. Watch video interviews with scientists that study how marine animals produce and hear sounds. Investigate how scientists use underwater acoustics to track ocean currents, identify potential obstacles, and quantify fish distributions. There are also resources for many specialized audiences, including teachers, students, the media, and decision makers.
The Discovery of Sound in the Sea website focuses on acoustics in the ocean. However, much of the information about sound in the ocean and underwater bioacoustics are true for all aquatic environments.
The Discovery of Sound in the Sea website has been developed by the University of Rhode Island's (URI) Graduate School of Oceanography (GSO) in partnership with Inspire Environmental of Newport, RI. Many other people contributed to the site, including independent scientific reviewers and ten Rhode Island school teachers. This site and its resources were developed and produced with funding from the U.S. Office of Naval Research, U.S. National Science Foundation, U.S. National Oceanic and Atmospheric Administration, the E&P Sound & Marine Life Joint Industry Programme, and the International Association of Geophysical Contractors. Other contributors are acknowledged below.
Special thanks go to Dr. Peter Worcester who conceptualized the DOSITS website in 2000 and has been instrumental in the project's growth and success. As the lead member of the DOSITS Advisory Panel until 2018, Dr. Worcester has contributed substantially to the foundational content of the website, particularly the Science of Sound in the Sea and Advanced Topic web pages. He has been a driving force to develop rigorous, peer-reviewed content, working long hours with the DOSITS team to transform complex scientific concepts into text that can be grasped by all readers, embracing the DOSITS motto of "accurate, if not necessarily complete." As a highly respected researcher with the Scripps Institution of Oceanography, Dr. Worcester has spent many years in the field conducting low-frequency, long-range acoustic experiments. He has brought his real-world experiences to the DOSITS project, providing the team with cutting edge knowledge of the latest research, as well as gorgeous photographs of his adventures.
Graduate School of Oceanography Team
Christopher Knowlton, Marine Research Associate
Holly Morin, Marine Research Associate
Inspire Environmental
Dr. Kathleen Vigness Raposa, Marine Biologist
Scientific Advisory Panel Members
(please see below for a complete list of scientific reviewers)
Dr. Elizabeth Henderson, US Naval Warfare Center (NIWC), Readiness Branch
Dr. Darlene Ketten, Jefferson Science Fellow, National Academy of Sciences and U.S. Dept. of State, Harvard University Medical School, Woods Hole Oceanographic Institution†
Dr. James Miller, University of Rhode Island†
Dr. Arthur Popper, University of Maryland†
Dr. Joseph Sisneros, University of Washington
Dr. Aaron Thode, Scripps Institution of Oceanography
† Designates Core Advisory Panel Members
Awards
Discovery of Sound in the Sea was awarded the Acoustical Society of America's 2007 Science Writing Award in Acoustics for Media other than Articles.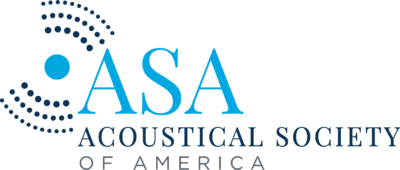 Scientific Reviewers
We strive to provide accurate scientific information throughout this website.
All DOSITS content is based on well-understood scientific principles, peer-reviewed literature, and high quality sources of scientific data. Independent researchers who specialize in various aspects of underwater acoustics have reviewed each section of the site. We appreciate their efforts in helping make this site a valuable resource for regulators, teachers, students and the general public. The University of Rhode Island's Graduate School of Oceanography and Marine Acoustics, Inc. made all final decisions on the site content. We gratefully acknowledge the following scientists for their comments and suggestions:
Kyler Abernathy, National Geographic Society
Dr. James Andrews, Oceanit
Dr. Jay Barlow, NOAA Fisheries Southwest Fisheries Science Center
Dana Belden, Office of Naval Research
Dr. Catherine Berchok, Scripps Institute of Oceanography, F.V. Hunt Fellow
Dr. Carmen Bazua Duran, National Autonomous University (Mexico)
Dr. Gregor Cailliet, Moss Landing Marine Laboratories
Dr. Danielle Cholewiak, NOAA/NMFS/NEFSC
Dr. Gerald D'Spain, Scripps Institute of Oceanography
Dr. Megan Ferguson, NOAA Fisheries Southwest Fisheries Science Center
Dr. Michael Fine, Virginia Commonwealth University
Dr. Kurt Fristrup, National Park Service
Dr. Jason Gedamke, Australian Marine Mammal Center/Australian Antarctic Division
Dr. Roger Gentry, ProScience Consulting
Dr. Leila Hatch, Stellwagen Bank National Marine Sanctuary
Dr. Sean Hayes, NOAA Fisheries SWFSC, Fisheries Ecology Division
Dr. Darlene Ketten, Jefferson Science Fellow, National Academy of Sciences and U.S. Dept. of State, Harvard University Medical School, Woods Hole Oceanographic Institution
Tom Kieckhefer, Pacific Cetacean Group
Dr. Ellen Livingston, Office of Naval Research
James Locascio, University of South Florida
Dr. James Lynch, Woods Hole Oceanographic Institution
Dr. Peter Madsen, Woods Hole Oceanographic Institution
Dr. David Mann, University of South Florida
Dr. Dave Mellinger, NOAA Pacific Marine Environmental Laboratory
Dr. Jennifer Miksis-Olds, Pennsylvania State University
Dr. James Miller, University of Rhode Island
Dr. Douglas Nowacek, Duke University
Dr. Susan Parks, Pennsylvania State University
Dr. Sheila Patek, University of Massachusetts
Dr. Arthur Popper, University of Maryland
Dr. Joy S. Reidenberg, Icahn School of Medicine at Mount Sinai
Dr. Denise Risch, NOAA Fisheries/NEFSC, Passive Acoustics Program
Dr. Louise Roberts, University of Liverpool
Dr. Thomas Rossby, University of Rhode Island
Dr. Rodney Rountree, University of Massachusetts Amherst/Marine Ecology and Technology Applications, Inc.
Dr. Laela Sayigh, Woods Hole Oceanographic Institution
Dr. Peter Scheifele, University of Cincinnati
Dr. Ari Shapiro, Woods Hole Oceanographic Institution
Dr. Mike Simpkins, NOAA Fisheries Office of International Affairs
Dr. Raymond Soukup, Office of Naval Research
Dr. Brandon Southall, Southall Environmental Associates/Long Marine Lab, University of California, Santa Cruz
Dr. Kate Stafford, University of Washington Applied Physics Lab
Dr. Ian Stirling, Environment Canada, Canadian Wildlife Service
Dr. John Terhune, University of New Brunswick
Dr. Maya Tolstoy, Lamont-Doherty Earth Observatory, Columbia University
Dr. Sofie van Parijs, NOAA Fisheries Northeast Fisheries Science Center
Dr. Jacqueline Webb, University of Rhode Island
Dr. Peter Worcester, Scripps Institute of Oceanography
Rhode Island School Teachers
Janet Alden, Babcock Middle School
Howard Chun, Cranston High School East
Nancy Lee Craven, adjunct at the University of Rhode Island and Bryant College
Elizabeth D'Abbraccio, East Greenwich & Jamestown Public Schools
Lee Ann DiSalvia McWeeney, Metcalf School
Vicky Flaherty, Prudence Island Elementary School
Diane Mayers, Citizens Memorial School
Glen Modica, Cranston High School East
Debbie O'Hara, Tiverton Elementary Schools
Sarah Quan, Narragansett High School
Acknowledgements
This site has been enhanced by the work and generous contributions from the following individuals and organizations:
Lizanne Barnaba
Theresa Baus, Naval Undersea Warfare Center Division Newport
Rebecca Briggs
Peter Cook
Michael Duarte, Naval Undersea Warfare Center Division Newport
Fred Dutton, Sonatech, Inc.
Dale Green, Benthos, Inc.
Jo Guerrero
Kevin Hardy, Scripps Institution of Oceanography
Jill Johnen
Grace Kamitakahara, Institute of Ocean Sciences
Andrea Kecskes
Tom Kieckhefer
Amy Knowlton, New England Aquarium
Heather Leba
Mark McDonald, Whale Acoustics
Jim Miller, University of Rhode Island
Luke Morris, Lowrance Electronics Inc.
Mike Mulroney, University of Rhode Island
Sheila Patek, University of Massachusetts, Department of Biology
Raymond Soukup, Office of Naval Research
Michel Versluis, University of Twente
Jacqueline Webb, University of Rhode Island